SEED PROCESSING PHOTOS FROM JANUARY 2017
In the fall Loveland Garden Club gathered seed in the prairie, bagged it and labeled the seed. It was then stored in the refrigerator for later cleaning and processing. In January club members cleaned and processed the seed. This involved manually breaking down the seed heads by hand or using a "vintage" meat grinder to separate the seeds. The seeds were then bagged and labeled for cold storage. These seeds will be scattered in the prairie to diversify the areas. Some will be started in a greenhouse for later planting in the prairie.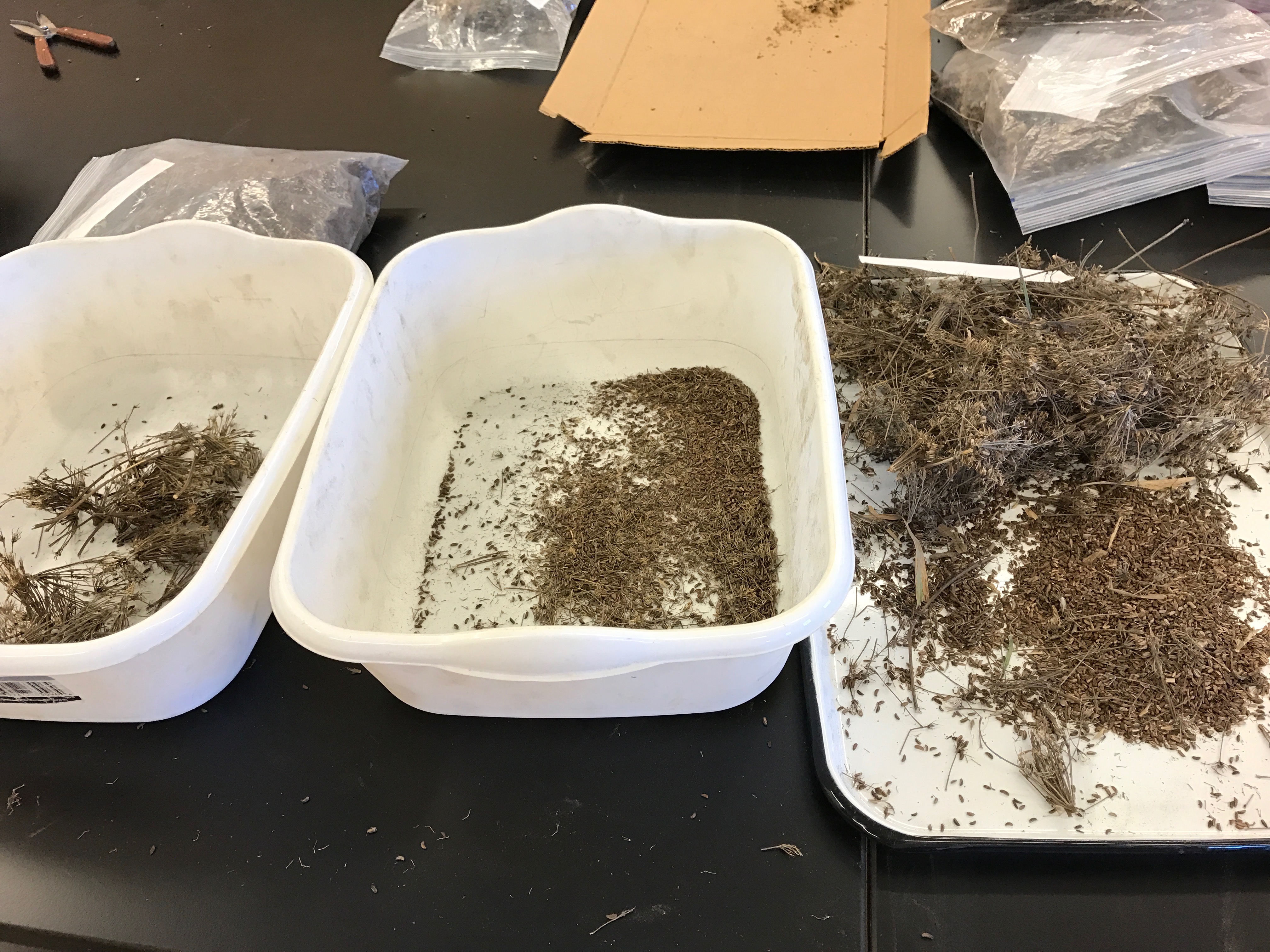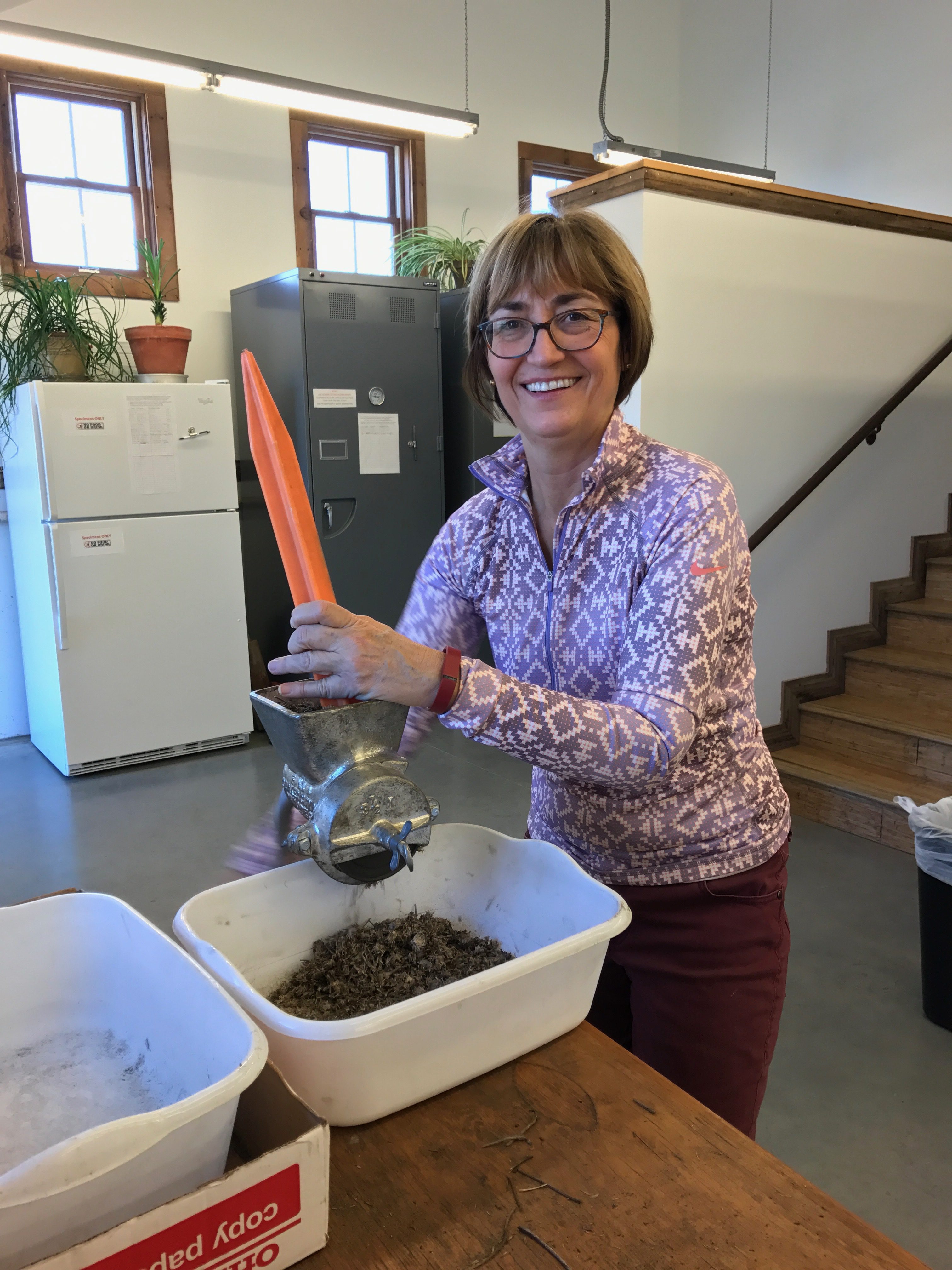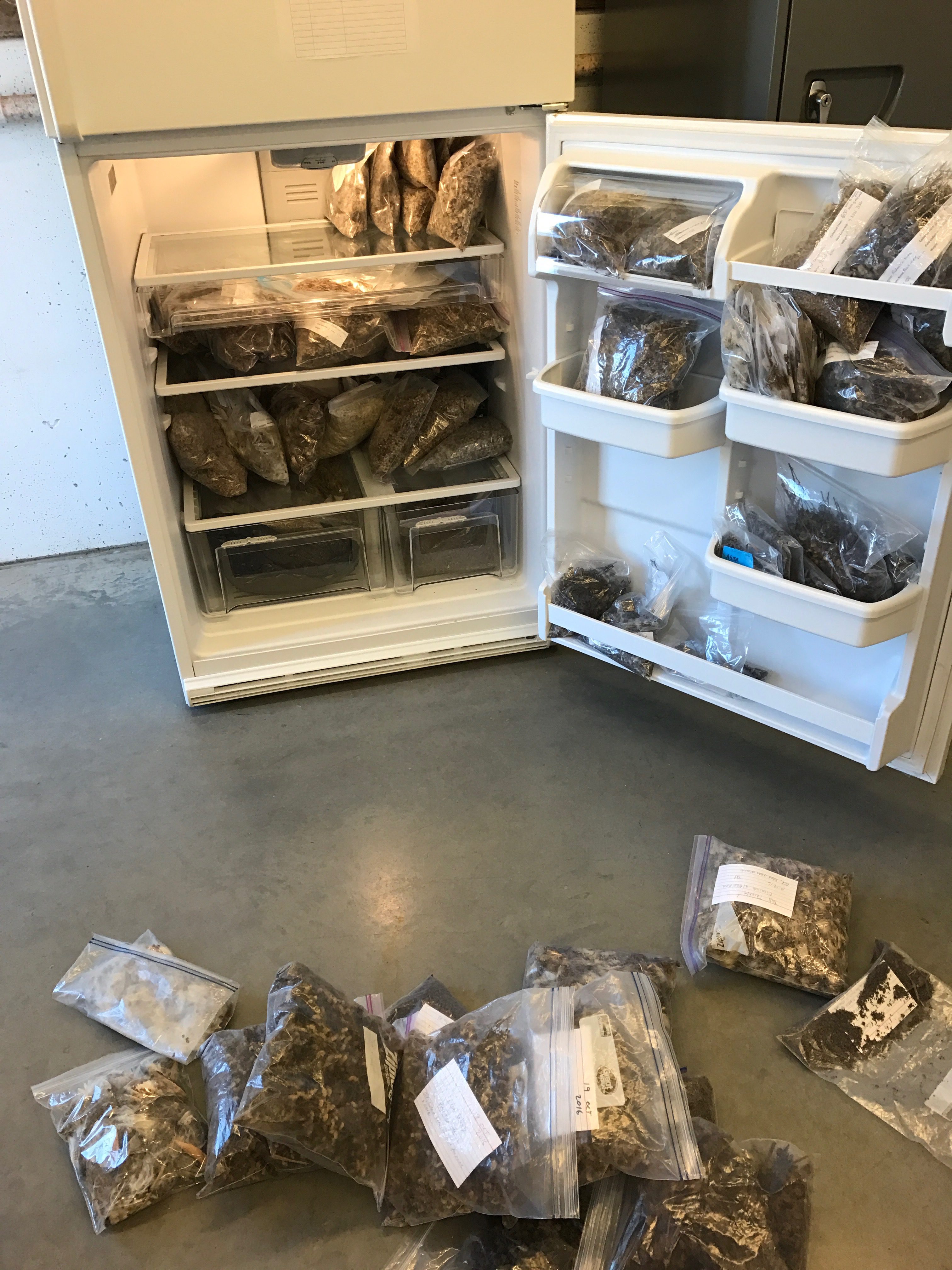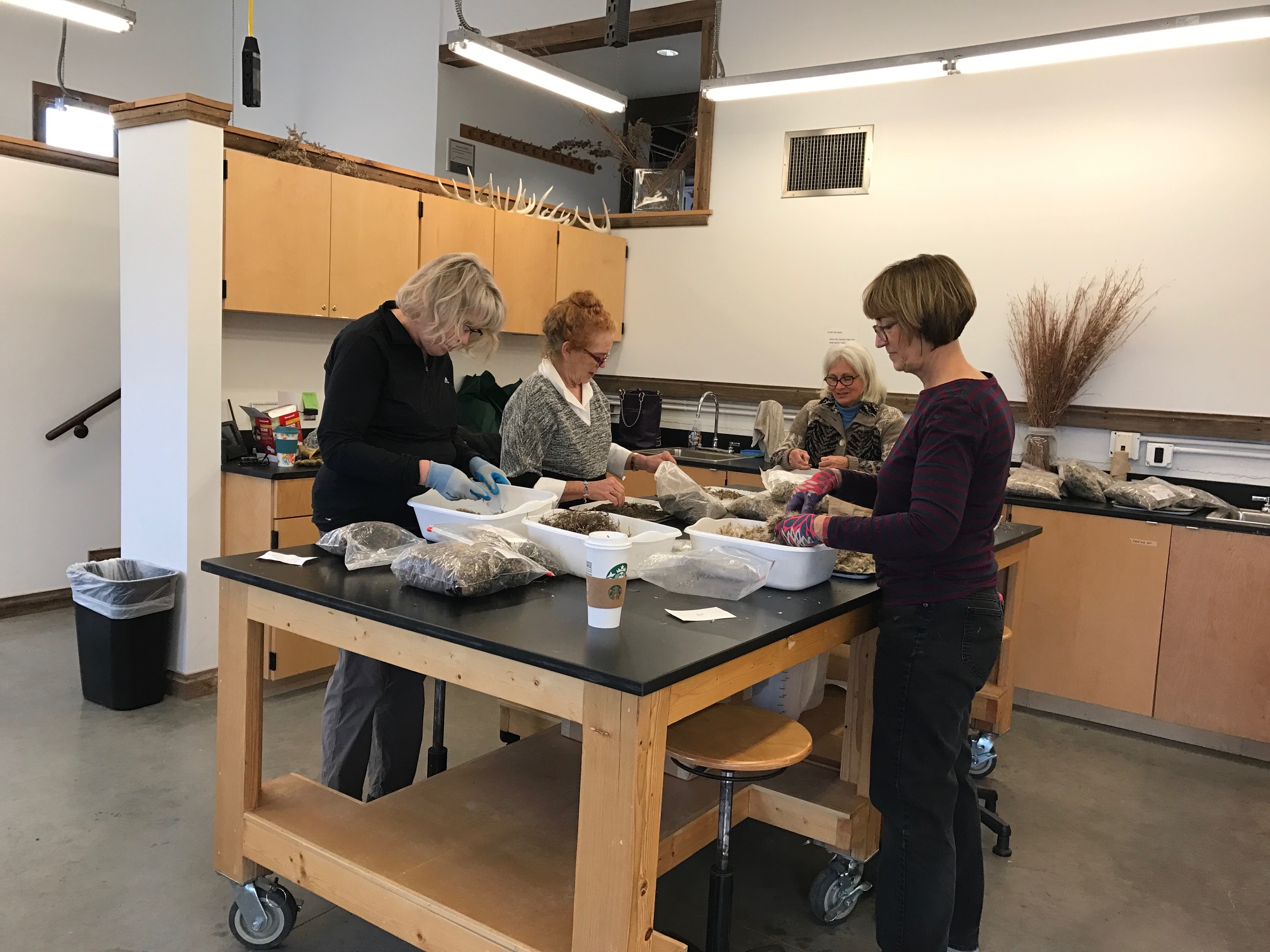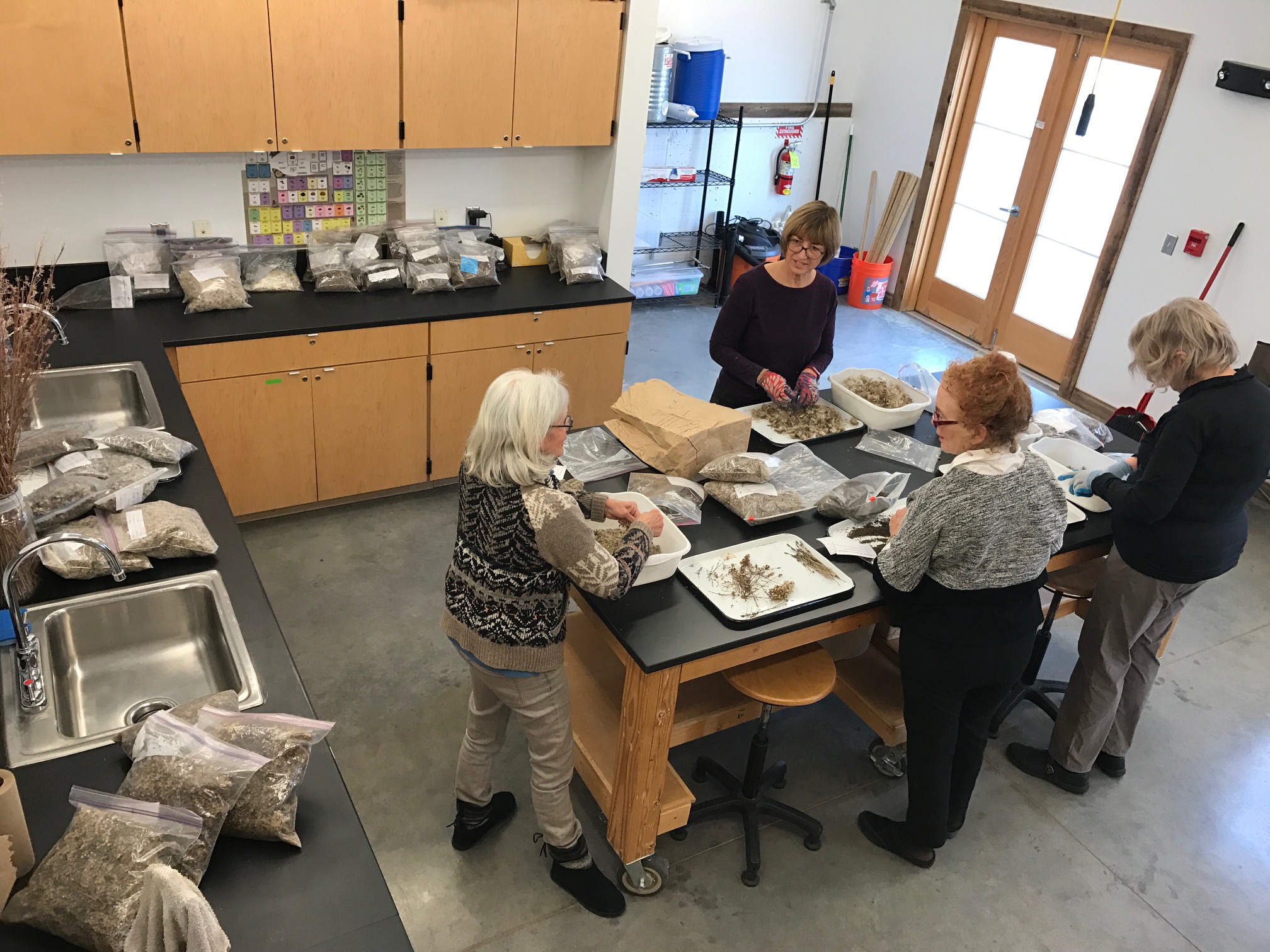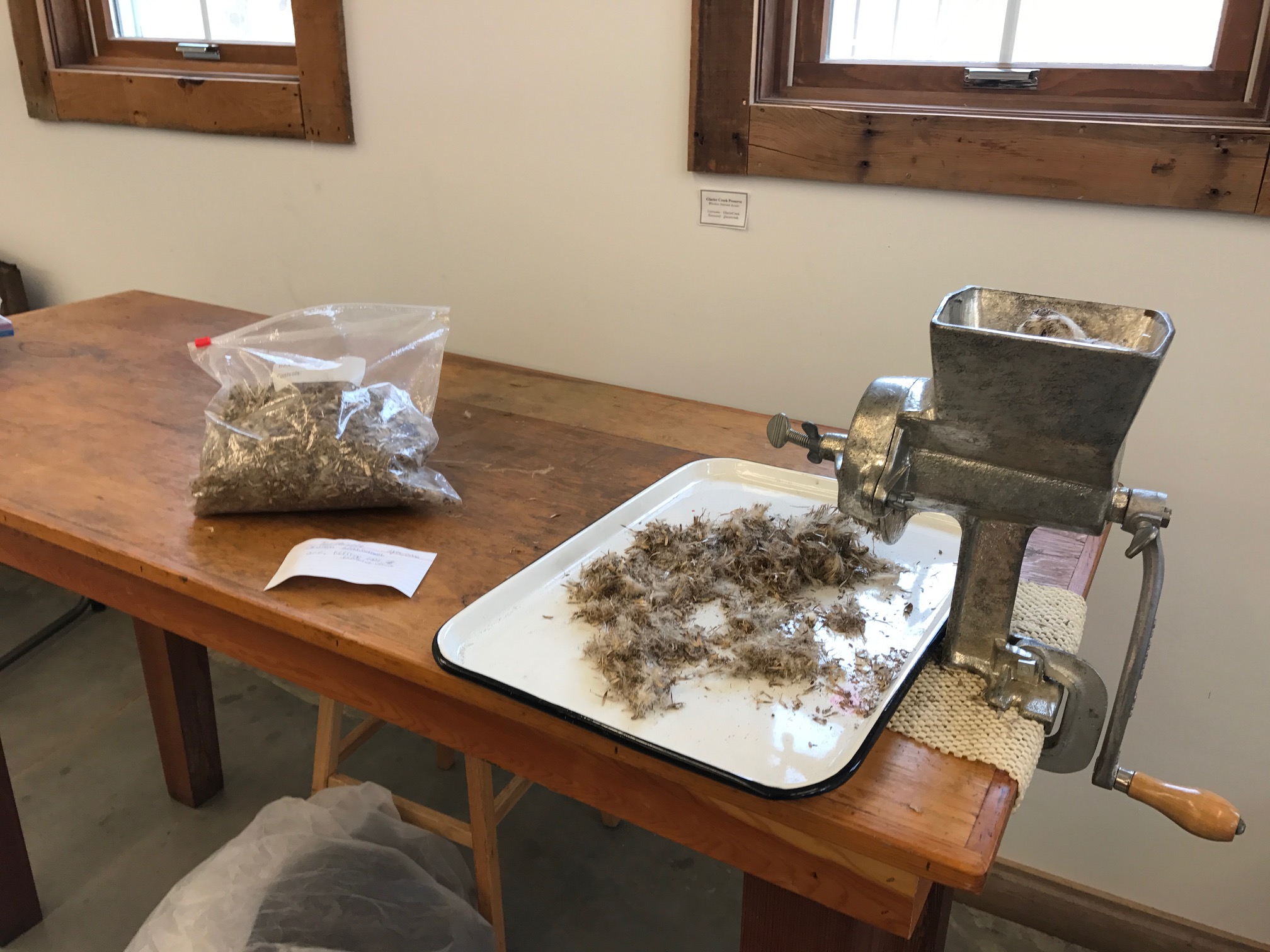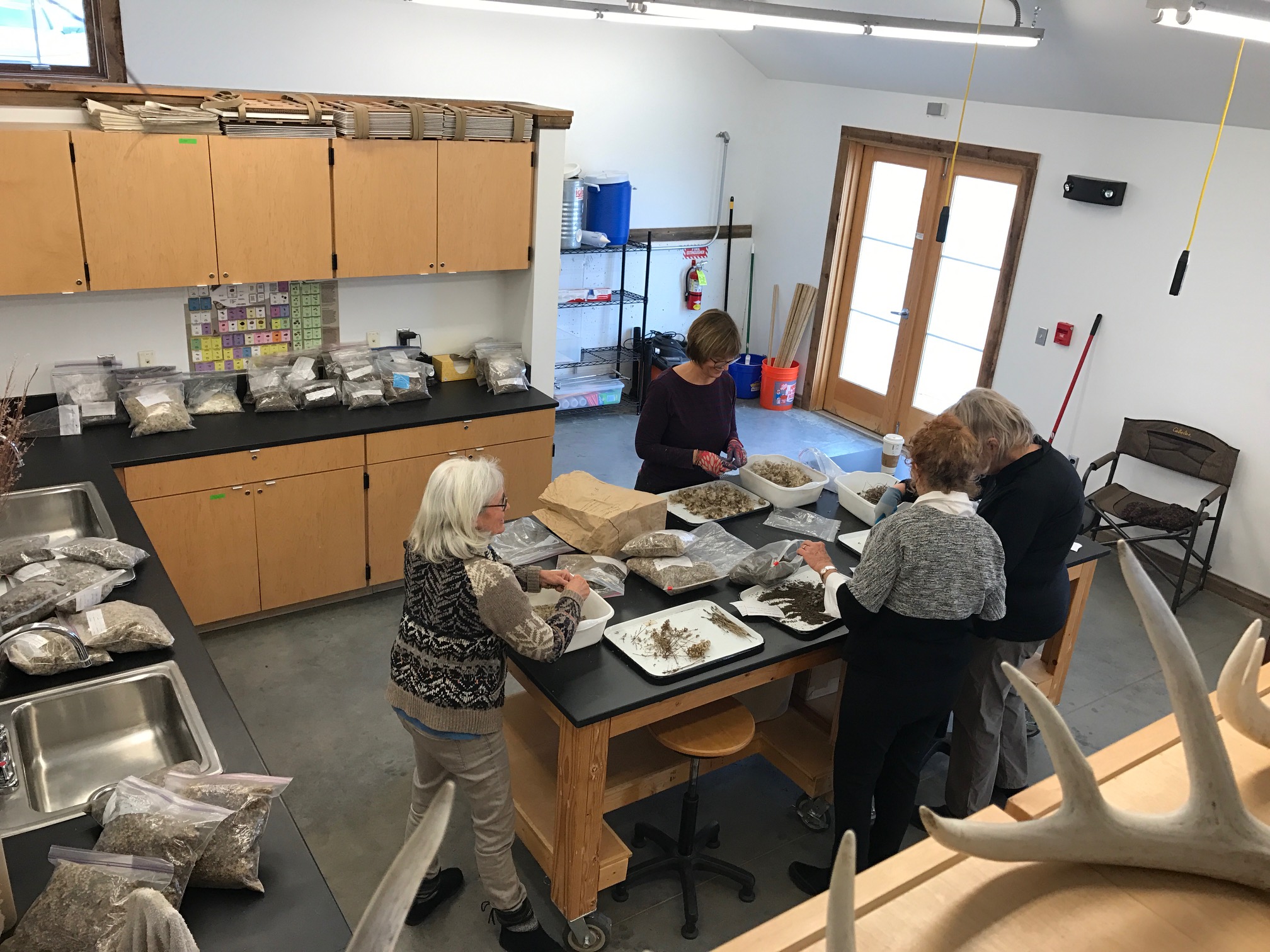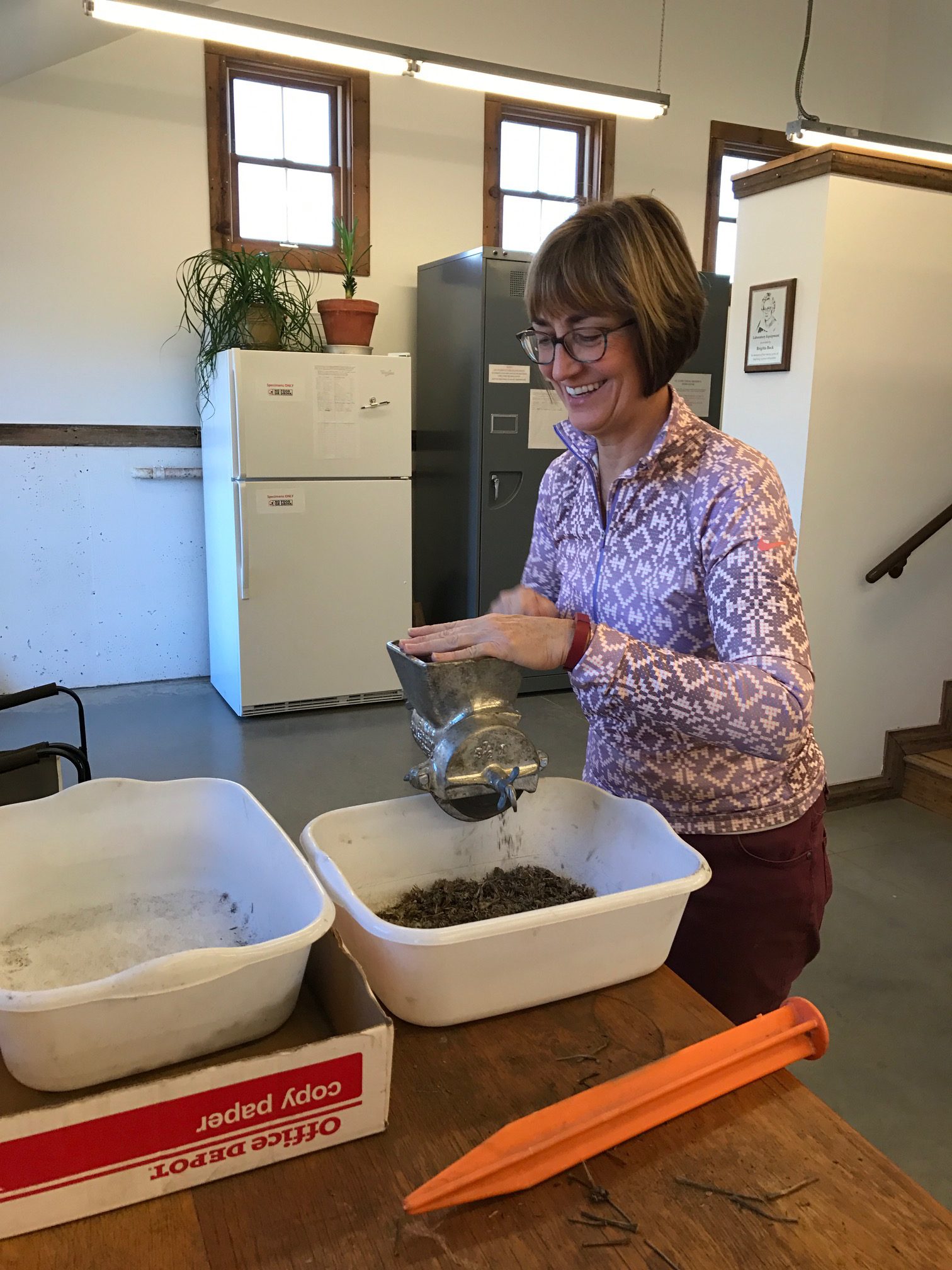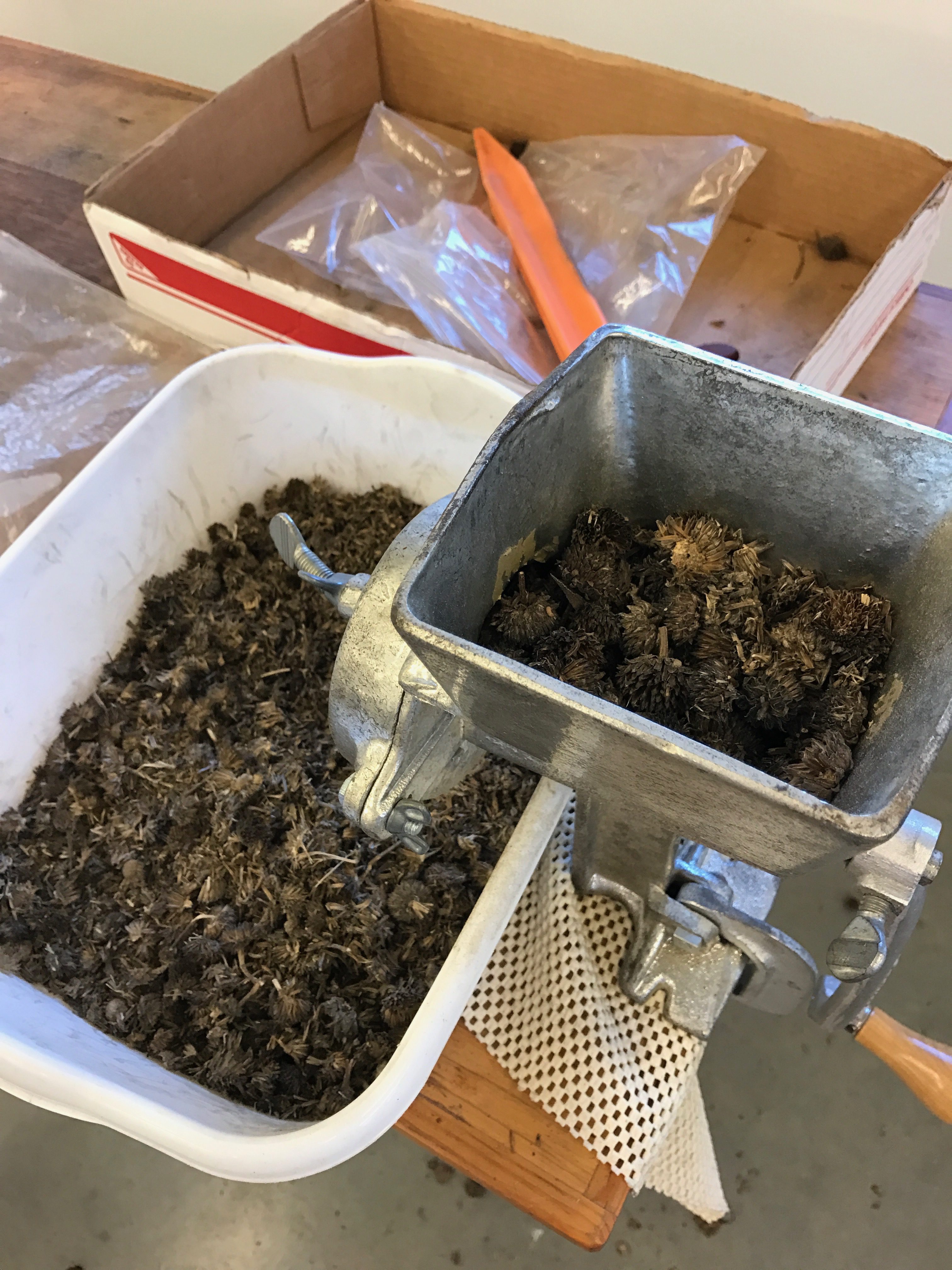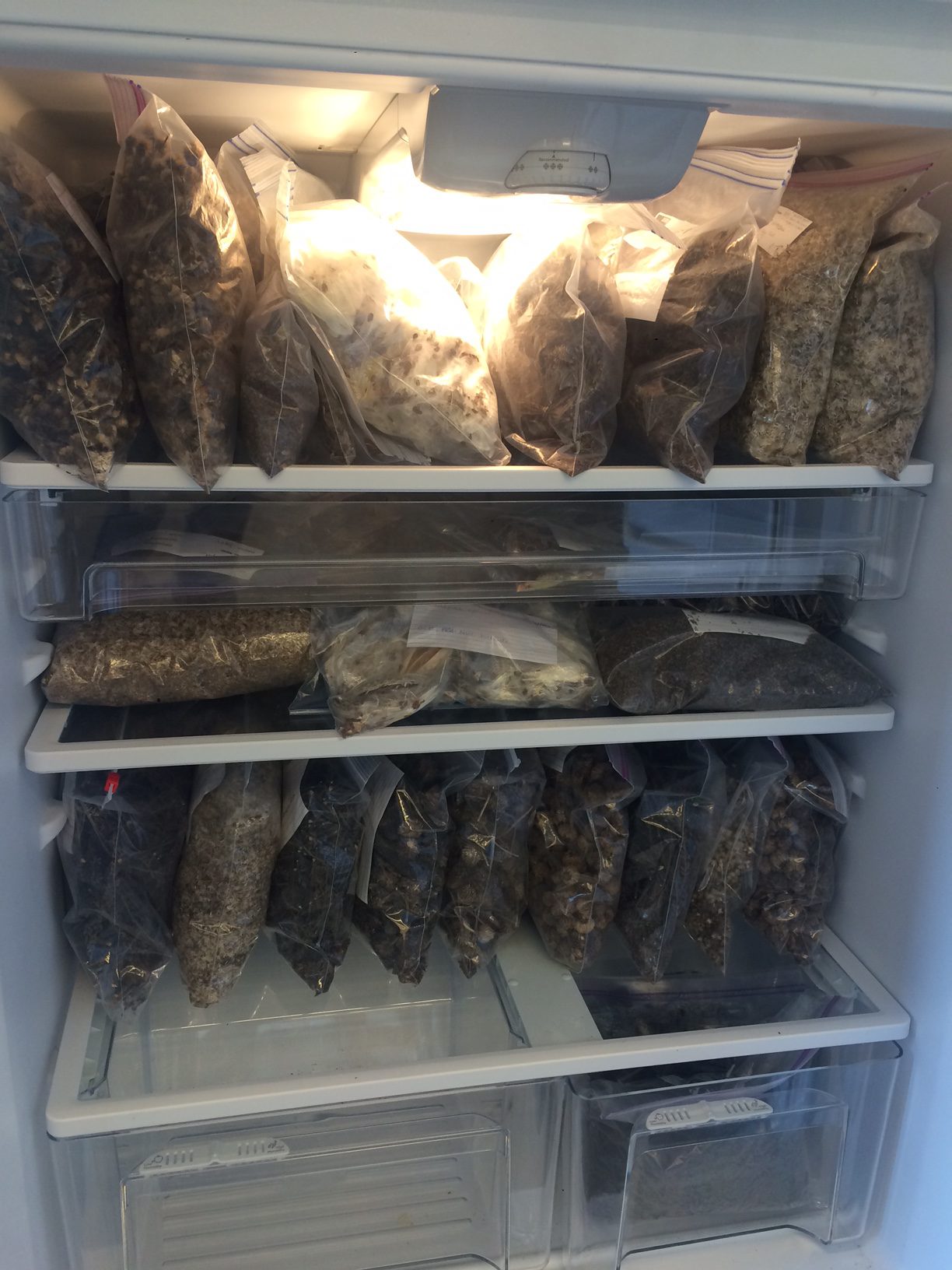 Loveland Garden Club initiated a Garden Club of America Partners for Plants project in 2016-Glacier Creek Preserve Prairie Restoration Project. Club members will assist the Preserve management in removal of invasive species, collection of native seed, germinating seedlings and replanting the prairie for both diversity of plant species and restoration of native prairie.
May 5, 2016 Prairie Controlled Burn:
On June 6, 2016 Loveland Garden Club members assisted preserve staff in planting seedlings that had been raised from collected seeds in the fall. The seedlings were planted in 6 sample plots in previously burned prairie. The purpose was to add diversification to the prairie and restore some native species to the plots.
Additional plantings were made near the Barn as a demonstration and to restore previously damaged area due to construction.